Calendar
Dorffest / wjesny swjedźeń / village festival
From Friday, 1. September 2023 - 19:00
To Sunday, 3. September 2023 - 18:00

Der Jugendclub Miltitz lädt herzlich zum Dorffest 01.09.-03.09.2023 ein /
Młodźinski klub Miłoćicy přeprošuje wutrobnje na wjesny swjedźeń wot 01.09.-03.09.2023 /
The youth club Miltitz cordially invites you to the village festival from 01.09.-03.09.2023.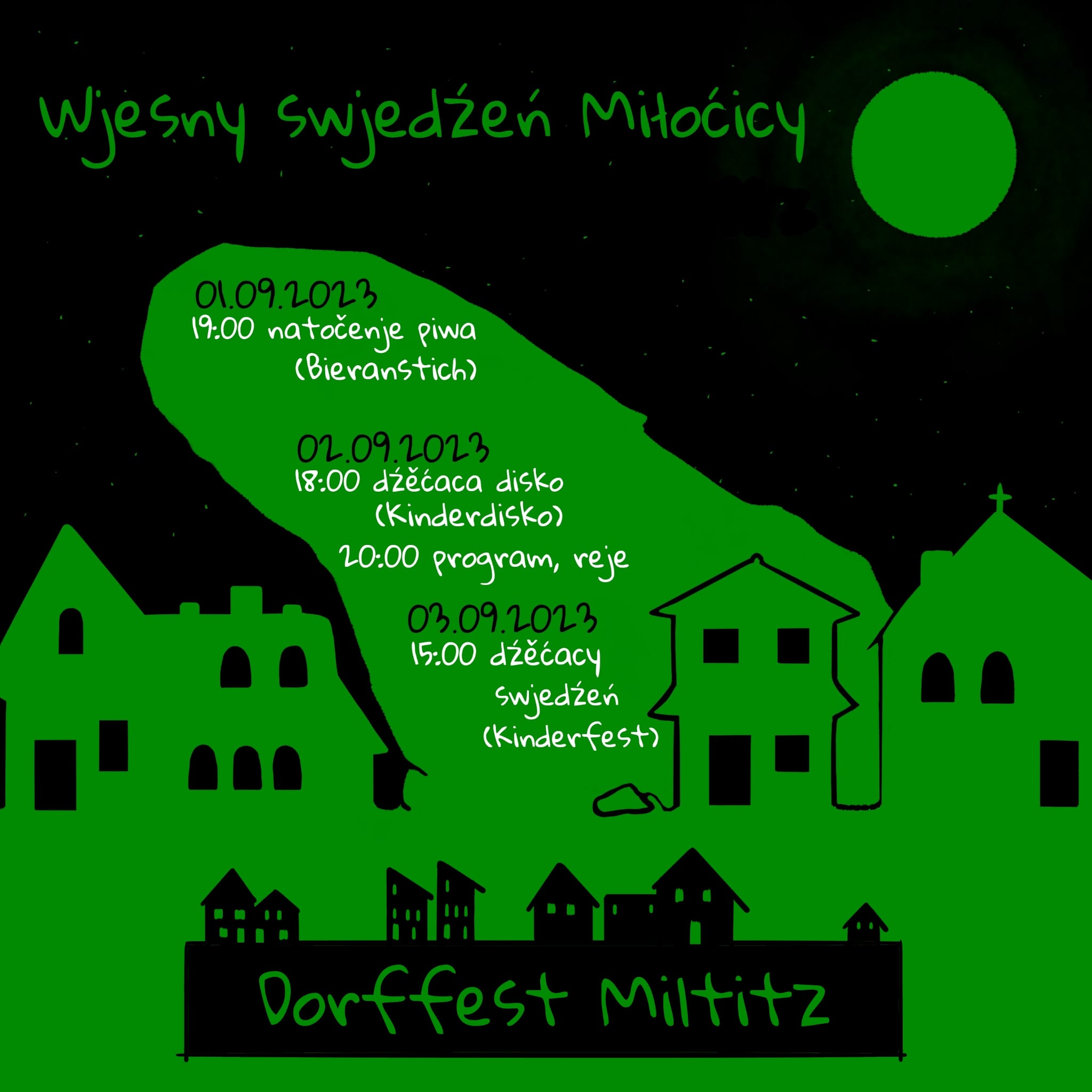 Location
Festwiese am Dorfteich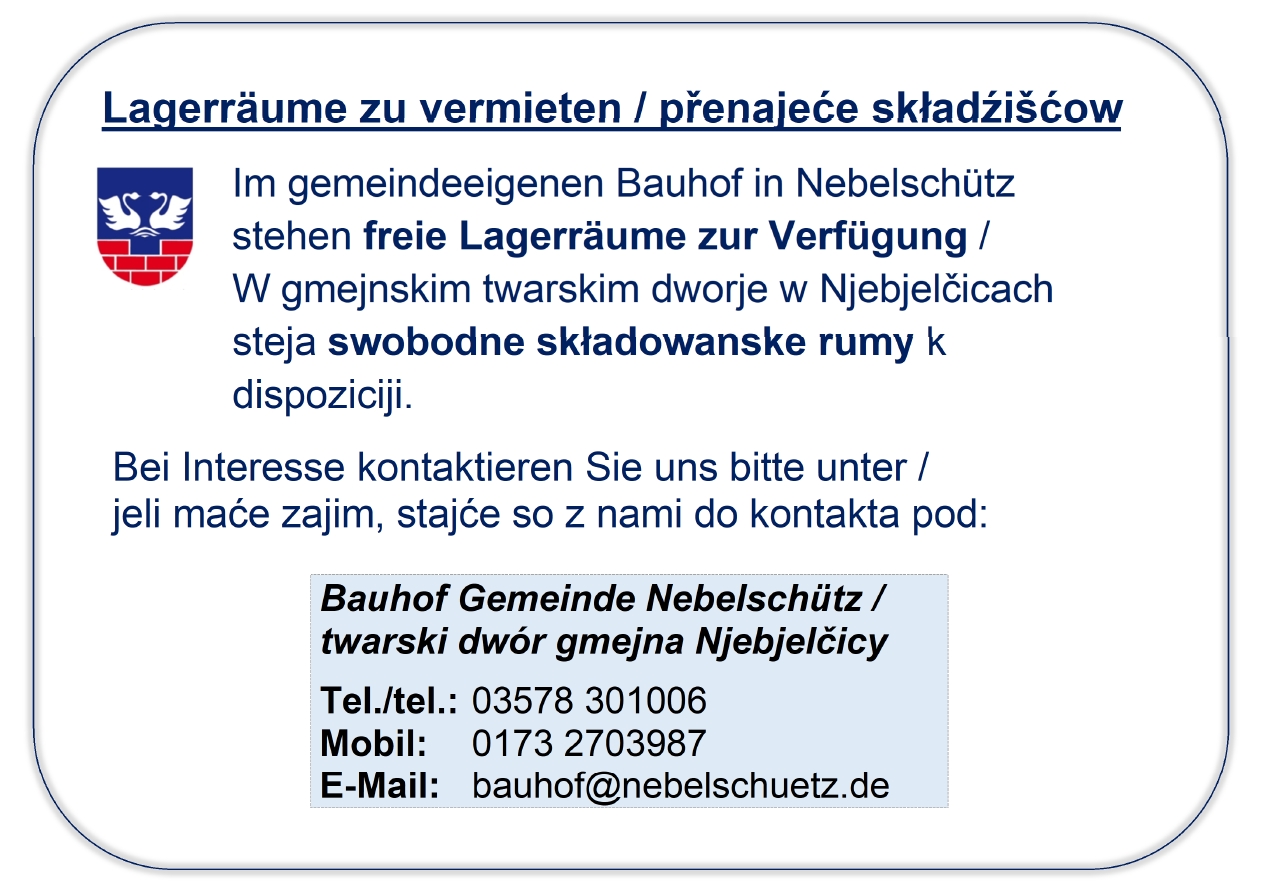 ---
Städtebauliche Entwicklung
Aufruf zum Flächentausch privater Eigentümer mit der Gemeinde Nebelschütz zur Bauflächenentwicklung.
E-Mail: gemeinde@nebelschuetz.de
---
Baugebiet Wendischbaselitz
Bauwillige können Ihr Interesse an einem der 7 Grundstücke des potenziellen Baugebietes in Wendischbaselitz per E-Mail an gemeinde@nebelschuetz.de melden. Weitere Informationen finden Sie hier.
Anmelden / Přizjewić / Login