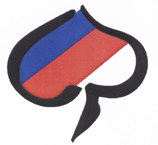 Serbja we Łužicomaj słušachu k połobskosłowjanskim kmjenam, kotrež so wot 6. lětstotka sem mjez Wódru a Łobjom / Solawu zasydlichu. Hačrunjež běchu wot 10. lětstotka němskej wyšnosći podćisnjeni, móžachu sej tola swoju etnisku swojoraznosć hač do přitomnosće wobchować.
W zažnym 19. lětstotku wotući pod wliwom rozswětlerstwa a romantiki kaž tež narodneho wozrodźenja pola druhich słowjanskich ludow tež narodne wědomje łužiskich Serbow. 1845/47 załoži so prěnje (cyłoserbske) wědomostno-kulturne towarstwo Maćica Serbska. Na wšelakore wašnje wěnowaše so Maćica duchownym potrjebam serbskeho luda. W slědowacych lětdźesatkach wuwi so poměrnje šěroki spektrum, wuchadźachu wědomostne a beletristiske knihi. 1912 zjednoćichu so serbske towarstwa do třěšneho zwjazka Domowiny, zo bychu so wobarali stajnemu politiskemu a hospodarskemu ćišćej kaž tež germanizaciji.
Mjez swětowymaj wójnomaj prócowachu so Serbja wo zwoprawdźenje narodnych prawow, kotrež běchu we Weimarskej wustawje wupokazane (artikl 113). Dóńdźe k rozmachej w literaturje, wuměłstwje, hudźbje a wědomosći. 1937 pak zakazachu statne instancy serbsku rěč a kulturu a wutłóčichu ju z tym dospołnje ze zjawnosće. Přez poražku němskeho fašizma wuchowa so serbski lud před hrožacym fyziskim zničenjom.
Sakski krajny sejm schwali 1948 Zakoń wo zachowanju prawow serbskeje ludnosće, kiž zmóžni nowe, stabilne struktury w kulturnym žiwjenju. Załožichu so serbske šule kaž tež serbske resp. sorabistiske institucije na polu kultury, kubłanja a wědomosće (na př. dźiwadło, Serbski ludowy ansambl, nakładnistwo, akademiski resp. uniwersitny institut). Njedźiwajcy materielneje podpěry narodna asimilacija tež za čas NDR postupowaše. Dźěle serbskeho sydlenskeho ruma so w zajimje ekstensiwneho wudobywanja brunicy dewastowachu, restriktiwne postajenja na polu kubłanja škodźachu narodnej substancy. Wšelake twórby spisowaćelow, hudźbnikow a molerjow móžachu narodne mjezy překročić, kulturne tradicije so wobchowachu a rozšěrichu. Sorabistika zdoby sej mjezynarodne připóznaće.
Po znowazjednoćenju Němskeje w lěće 1990 rozwi so w Serbach diferencowane towarstwowe žiwjenje. Politiske prócowanja koncentrowachu so we wobnowjenej Domowinje. Swobodny stat Sakska a kraj Braniborska zaručatej w swojimaj wustawomaj a w dalšich zakonjach Serbam politiske prawa. We wukazu wo wutworjenju Załožby za serbski lud (1991) zawjazachu so Zwjazkowa republika Němska, Sakska a Braniborska, spěchować serbsku rěč, kulturu a wědomosć, zo by so zachowała serbska narodna identita.
Serbska rěč
Za cuzych wosebje zajimawa swojoraznosć Łužicy wobsteji w tym, zo je tu nimo němskeje dalša awtochtona rěč žiwa: serbšćina. Wona słuša do swójby słowjanskich rěčow. Je přiwuzna čěšćinje, pólšćinje a słowakšćinje, z kotrymiž twori zhromadnje skupinu zapadnosłowjanskich rěčow. Jako němske pomjenowanje za nju trjeba so tradicionelnje nimo "Sorbisch" tež wuraz "Wendisch".
Serbšćina so dźensa hišće w někotrych dźělach Hornjeje a Delnjeje Łužicy wužiwa. Cyle hinaša bě situacija w historiskim času. W dźensnišich krajach Sakska, Saksko-Anhaltska, Durinska, Braniborska a Mecklenburgsko-Předpomorska sydlachu něhdy předewšěm słowjanske kmjeny a rěčachu so słowjanske dialekty. Nětčiša serbšćina je jenički hač do dźensnišeho zachowany słowjanski idiom w Němskej.
Pisomne serbskorěčne pomniki ze srjedźowěka njeeksistuja. Móžemy sej pak z pomocu němčiny přibližny wobraz staroserbšćiny stworić. W dźělach wuchodneje Němskeje su mnohe městne mjena serbskeho pochada. Jako přikładaj njech słužitej sakskej wulkoměsće: Mjeno Leipzig (Lipsk) je wot serbskeho słowa lipa wotwodźene a Chemnitz (Kamjenica) je tworjene wot staroserbskeho słowa, kotrež w modernej serbšćinje kamjeń rěka.
Prěnje pisomne teksty w serbšćinje su so nam z časa po 1500 zachowali. Lutherska reformacija žadaše rozšěrjenje křesćanstwa w maćernej rěči wěriwych; to spěchowaše přełožowanje biblije a dalšich w ewangelskej cyrkwi trěbnych tekstow. Analognje k tomu wuwi so tež katolske serbskorěčne pismowstwo.
Prěnje teksty běchu so po rěči chětro sylnje mjez sobu rozeznawali, dokelž do dalokeje měry wotpowědowachu dialektam přełožowarjow. Na proze 18. lětstotka wuwi so za pisomnu serbšćinu zwjazowaca rěčna norma. Při tym wutwori so dalša rěčna wosebitosć serbšćiny: Njedóńdźe - kaž pola wjetšiny druhich ludow w zažnobyrgarskim času - k forměrowanju jednotneje spisowneje rěče, ale nastaštej dwě spisownej formje: a) hornjoserbska spisowna rěč w Hornjej Łužicy a b) delnjoserbska spisowna rěč w Delnjej Łužicy. Tež pozdźišo njezrosće serbšćina do jednotneje spisowneje rěče, dokelž wona njebě ženje statna rěč, a tak njeeksistowaše nuznosć nadregionalneho dorozumjenja z jeje pomocu. Łužiscy Serbja rěča a pisaja potajkim hač do dźensnišeho w dwěmaj rěčomaj.
Serbšćina přitomnosće njewustupuje jenož w mjenowanymaj formomaj. Tež chětro wurazne narěčne rozdźěle su so zachowali. "Serbski rěčny atlas", kiž je wot 1965 hač do 1996 w ćišću wušoł, předstaja dialektalnu bohatosć z pomocu mnohich kartow.
Serbšćina so dźensa wot někak 50-60.000 ludźi wužiwa, a to w ertnej kaž tež w pisomnej formje. Potrjebam moderneje komunikacije so wona z tym přiměrja, zo swój słowoskład stajnje rozšěrja. Zwonka wšědneho žiwjenja trjeba so serbšćina w rjedźe předmjetow šulskeje wučby, w kulturnych institucijach a organizacijach, w cyrkwi a we wosebitych statnych a komunalnych wozjewjenjach. Rěčnosociologiska situacija wuskutkuje, zo so wobě spisownej rěči stajnje dale wuwiwatej. Njedźiwajcy toho pak su socialne wuměnjenja za wužiwanje serbšćiny porno němčinje sylnje wobmjezowane a to tež w přichodźe wostanu.
Žórło: Serbski Institut, "K stawiznam Serbow", meja 2002, internet: www.serbski-institut.de
Časowy přehlad
| Lěto/Časowy rum | Podawk |
| --- | --- |
| 500-600 po Chr. | Wobsydlenje kónčiny mjez Wódru, Rudnymi horami a Šmrěčinymi horami, rěku Solawu a Frankfurtom nad Wódru přez někak dwaceći serbskich splahow. |
| 631 | Prěnje wopismowe naspomnjenje Serbow we chronice Fredgara. |
| 990 | Z Milčanami w Hornej Łužicy zhubi posledni serbski splah swoju politisku njewotwisnosć. |
| 1000-1100 | Nutřkowny krajny wutwar přez serbskich burow. |
| 1150-1300 | Zapućowanje frankowskich, flamiskich, durinskich a sakskich burow. |
| 1200-1300 | Klóšterske a měšćanske załoženja we Łužicy. |
| 1293/1327 | Zakaz serbskeje rěče w Bernburgu, Altenburgu, Zwickau a Lipsku. |
| 1405 | Zběžk němskich a serbskich rjemjeslnikow w Budyšinje. |
| wokoło 1530 | Serbska byrgarska přisaha w Budyšinje, najstarši znaty serbski spisowny pomnik. |
| 1548 | Prěni serbski bibliski přełožk přez Mikławša Jakubicu. |
| 1574 | Prěnja serbska čisćana kniha; spěwnik z katechizmom Albina Molerja. |
| 1706 | Přełožk Noweho Testamenta přez Michała Frencla do hornjoserbšćiny. |
| 1709 | Delnjoserbske wudaće Noweho Testamenta přez Bogumiła Fabriciusa. |
| po 1750 | Započatki byrgarskeho serbskeho narodneho wědomja; němscy a serbscy rozswětlerjo zaběraja so wědomostnje ze serbskimi a kulturnymi stawiznami, kaž tež z rěču. |
| 1790-1794 | Burski njeměr we Łužicy pod wliwami francoskeje rewolucije. |
| 1809-1812 | Wudaće serbskeho měsačnika přez budyskeho ćěslu Jana Bohuchwała Dejku. |
| wokoło 1840 | Nastaće narodneho serbskeho hibanja ze zaměrom, serbsku rěč a kulturu zdźeržeć. |
| 1841/1843 | Dwuzwjazkowe wudaće "Pěsnički Hornich a Delnich Łužiskich Serbow" přez Jana Arnošta Smolerja a Leopolda Haupta, jako "Encyklopedija serbskeje ludowědy". |
| 1842 | Załoženje nowiny "Tydźenska Nowina" přez Handrija Zejlerja a Jana Arnošta Smolerja, předchadnica dźensa hišće wuchadźacych "Serbske Nowiny". |
| 1845 | Prěni serbski spěwny swjedźeź we Łužicy pod wjednistwom Korle Awgusta Kocora; započatk serbskeje byrgarskeje hudźbneje kultury. |
| 1845/1847 | Załoženje wědomostneho towarstwa "Maćica Serbska". |
| 1848/1849 | Nastaće serbskich burskich towarstwow w Hornjej Łužicy, žadanja za socialnymi a narodnymi prawami ("Serbska burska peticija"), za runoprawnosću Serbskeje rěče a kultury w šuli, cyrkwi a před sudnistwom ("Wulkopeticija Serbow"). |
| 1854 | Přěnja wulka wupućowanska žołma Serbow do Texasa a do Awstralskeje; załoženje serbskich sydlišćow. |
| wokoło 1875 | Wutworjenje "Młodoserbskeho hibanja" pod wjednistwom Arnošta Muki a Jakuba Barta-Ćišinskeho; sylniše wustupowanje napřećo narodnemu potłóčowanju w Němskim kralestwje a za sylniše wuwiće serbskeje kultury. |
| 1877 | Narodny epos "Nawoženja" wot Jakuba Barta-Ćišinskeho; wjeršk klasiskeho serbskeho basnistwa w 19. lětstotku. |
| 1912 | Załoženje Domowiny jako třěšny zwjazk 31 serbskich towarstwow. |
| 1937 | Zakaz Domowiny a cyłeho serbskeho kulturneho žiwjenja; wupokazowanje serbskich wučerjow a fararjow z Łužicy. |
| 1945 | Znowazałoženje Domowiny. |
| 1948 | "Zakoń k zawěsćenju prawow serbskeje ludnosće" w Sakskej. |
| 1950 | Knježerstwowe postajenje "Spěchowanje serbskeje ludoweje skupiny" w Braniborskej. |
| hač do 1958 | Załoženje mnohich serbskich statnych institucijow k spěchowanju narodneho-kulturneho žiwjenja. |
| 1964 | Noworjadowanje serbskeho šulstwa wjedźe k drastisce spadowacym ličbam wobdźělnikow serbskeje wučby. |
| 1966 | I. festiwal serbskeje kultury, kotremuž hač do lěta 1989 šešć dalšich slěduja. |
| 1989 | Serbska ludowa zhromadźizna woła k narodnemu dialogej a žada sej wot Domowiny zakładne nowowusměrjenje; znowawožiwjenje serbskeho towarstwoweho hibanja. |
| 1992 | Wustawy krajow Sakska a Braniborska garantuja Serbam swoje prawa. |
| 1994 | Braniborski krajny sejm wobzamknje "Zakoń k wuhotowanju prawow Serbow w kraju Braniborska", tak mjenowany "Serbski zakoń"; zwjazkowy sejm wotpokaza zapisanje wjazacych prawow a garantijow za Serbow a druhich mjenšinow w němskej wustawje. |
| 1999 | Sakski krajny sejm wobzamknje "Zakoń wo prawach Serbow w Swobodnym kraju Sakska", tak mjenowany "Sakski Serbski zakoń"; Załožba za Serbski lud bu samostatna. |
Žórło: Peter Kunze, "Kurze Geschichte der Sorben", 2001